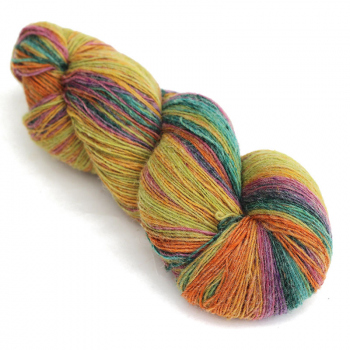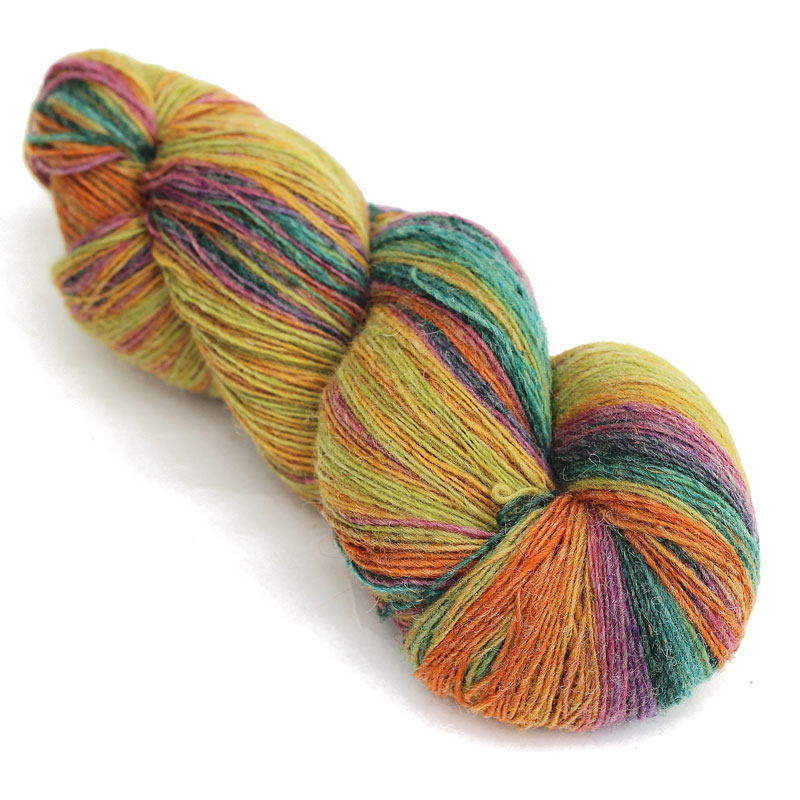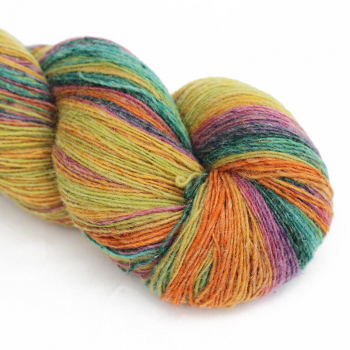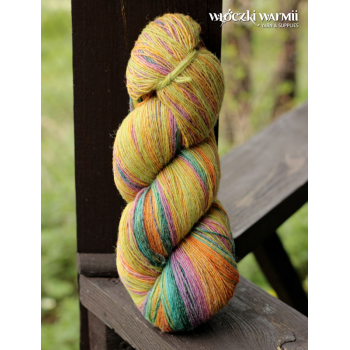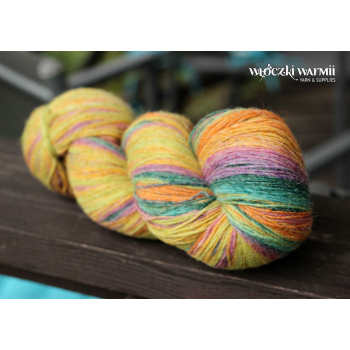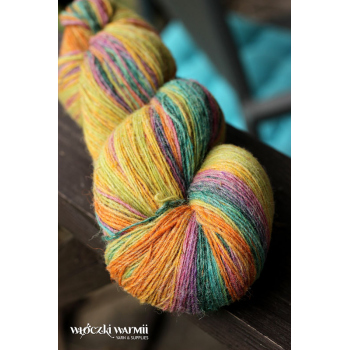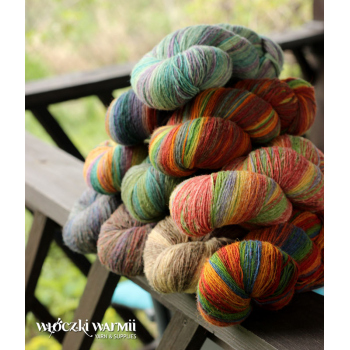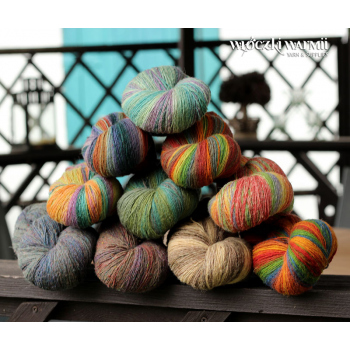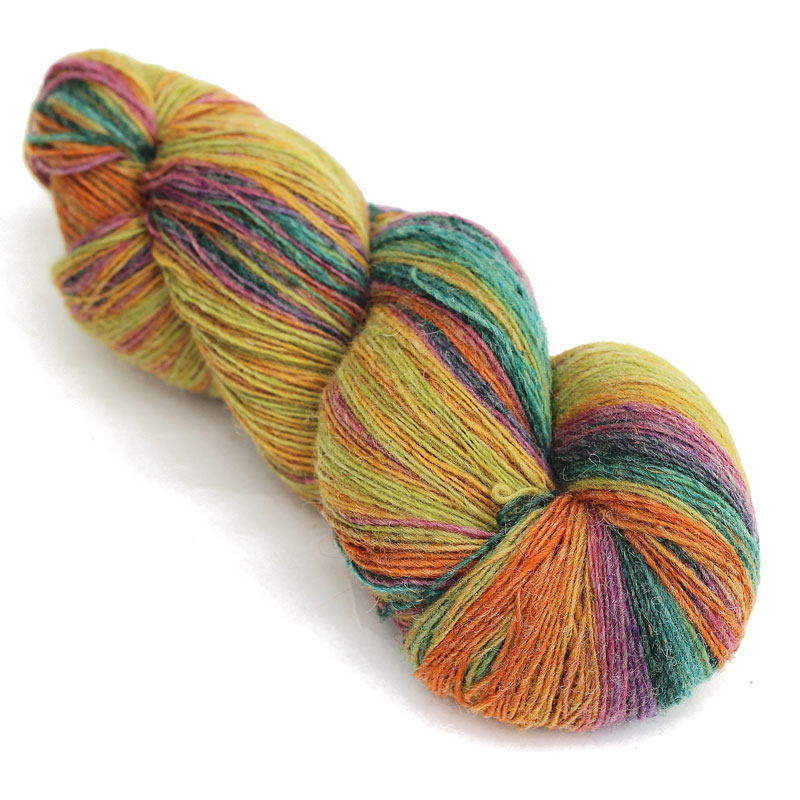  
6/1 INGA 169
- 180g summmer meadow
Reference: 6/1 INGA 169
Tax included / Cena netto: 32.20 tax excl.
Inga 6/1 is a 100% natural hand dyed wool yarns. The yarns are made in Latvia from the wool which is collected from the sheeps grown up in Latvia. The yarns are presented in the hanks. The weight of one hank is not exactly the same every time. The yarns are much harder than for example merino wool. But what our local experienced knitters say is that after each washing the garment becomes softer and softer. And the garments are usualy extreamly warm if they are made out from this yarn. The yarns are beautifuly dyed. They have long colour sections and transitions from one section to another section are very soft and beautiful. If the hank would be of 100g weight it would have around 500m. The yarn is quite thin, it is very suitable for the scarves, shawls.
Hand wash max. 30 ° C / Good for felting
Composition: 100% wool  |   Ball Weight: 185

g
|   Yarn Lenght: 500 m/ 100 g
SIZE NEEDLES:

1,5-3 mm

YARN LENGHT:

500 m /100g

BALL WEIGHT:

180 g

COMPOSITION:

100% wool

CARE:

Hand wash. Horisontal drying.