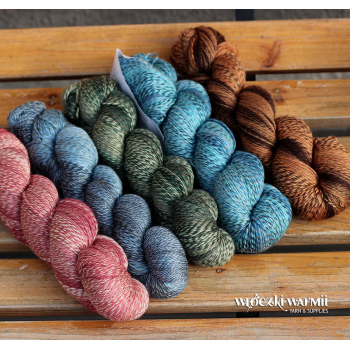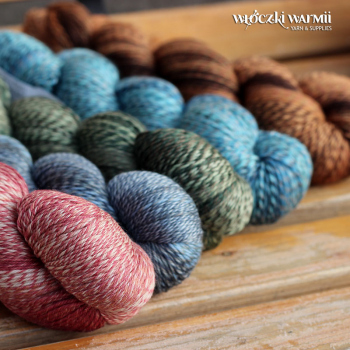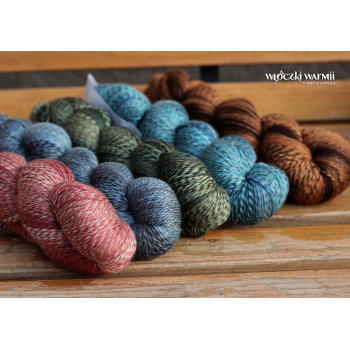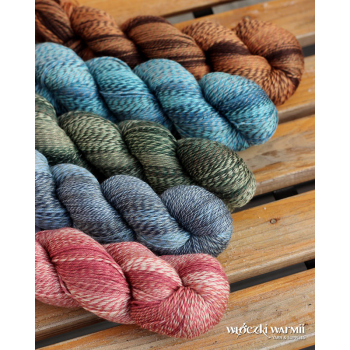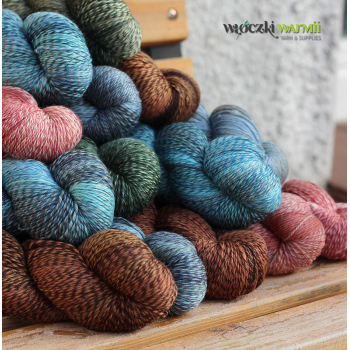  
ARMONIA COLOUR 2201
- mix brown and orange
Reference: 2201
Tax included / Cena netto: 39.02 tax excl.
ARMONIA COLOUR is yarn made from particularly nice, soft and absolutly soft merino wool. The threads are thin enough (1009/400m), so those who knit lighter but warm and cozy knits will like it. The threads are printed in extraordinarily beautiful colors. The varigation od Arminia Colour yarns is not obtained by dyeing. Magic of the colours happens especially carefully combining and constantly changing threads of varius close shades, until the yarns acquire an very charming variegation. Since they contain 25% nylon for strenght, Armonia Colour yarns are also suitable for knitting soft socks. Due to the abundance of high-quality merino wool, these yarns do not have any "biting" felling of wool and will definitely be suitable even for people who are sensitive to any touch of wool, children, or even babies. A wide variety of projects can be knitted from Armonia Colour yarns: sweaters, vest, dresses, wirstbands, socks, scarves, tinner hats.
You need about 4 skeins for M size woman sweater, 3 skeins for M size woman vest.
Machine washable 30 ° C
Composition: 75% wool superwash superfine merino, 25% nylon   |   Ball Weight: 100 g     |     Yarn Lenght: ca. 400 m
SIZE NEEDLES:

2,5 - 3 mm

YARN LENGHT:

400 m

BALL WEIGHT:

100 g

COMPOSITION:

75% merino wool superfine superwash, 25% nylon

CARE:

Washable 30 ° C / Dry Flat / Machine washable on wool cycle